Construction is much more than building. It is an activity requiring social and environmental responsibility and a commitment to broader regional development.
Constructora d'Aro has adopted these commitments as its core philosophy and the basis of its methods.
AN OWN ORGANIZATIONAL
METHOD
Constructora d'Aro centralizes its work system
in its own organizational method based on planning,
professionalism and versatility.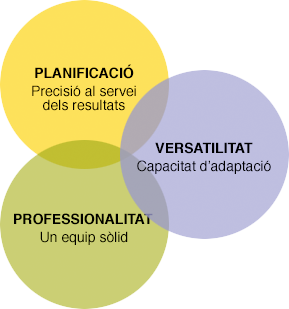 PILLARS TO GUARANTEE
AN EXCELLENCE SERVICE
The method developed by
Constructora d'Aro is based on
three pillars that allow to offer a
better service to the customer